A Variety of Cat Supplies in Oregon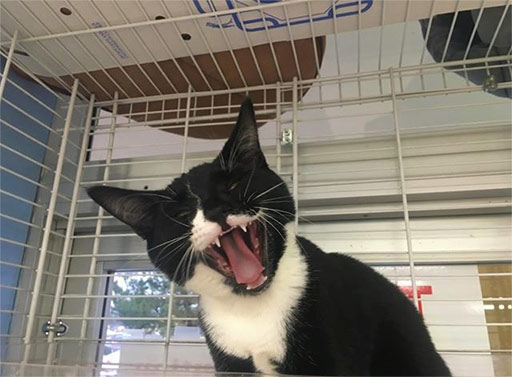 Name: Ursula and Ugo
Age: 5 Months
Info: Kittens!!! Two bonded tuxedo siblings in store!
Cat adoption fees are $125 cash or check for one cat, or $250 cash, or check for a pair. This fee will go to support the Columbia Humane Society.
How does the ocean say hello?
Answer...
At the bottom right of the page